Celebrate Memorial Day at Home with these 5 Fun Ideas
Posted by Sharetha Holman Cooper on Sunday, May 24, 2020 at 8:28 PM
By Sharetha Holman Cooper / May 24, 2020
Comment
Memorial Day parades and other celebrations have largely been canceled, due to safety concerns related to the COVID-19 virus. That doesn't mean, however, that Americans can't still celebrate the holiday from the safety of their own homes and backyards.
Roughly 95% of Americans are expected to stay home this Memorial Day holiday weekend, instead of heading out somewhere to kick off the summer season. By celebrating on their own, families can offset the "quarantine" fatigue that many folks are feeling right now after being stuck inside for so long.
Celebrating Memorial Day, which honors America's armed forces and those who have made the ultimate sacrifice for our country, is more important than ever in these troubled times. It provides a visual and emotional reminder that we have, as a nation, already overcome many dark days before—and it's a promise that we'll do so again.
Here are 5 fun ideas to help you celebrate safely, and get Memorial Day moving at home.
1. Join a Virtual Celebration
Fireworks and military honors are still being held this Memorial Day — they've just moved online. The Vietnam Veterans Memorial Fund (VVMF) is hosting its first virtual Memorial Day on May 25th. You can view the ceremony for free, right from your favorite laptop or another electronic device.
Many smaller celebrations have also moved online — including some music, party, and fireworks displays. It may not be quite the same as seeing them in person, but check your local listings for an event in your area.
2. Proudly Fly the Flag
This is a great way to honor every veteran for their sacrifice. It's also a great way to start a history lesson with your kids — and it takes you back to the heart of what the holiday is really about.
View this post on Instagram
Get your flag out and explain to your kids why it's being displayed on Memorial Day. Remember: Traditionally, the flag is put at half-mast, to signal mourning for those who lost their lives in defense of this country's freedom, until noon. At noon, gather your family together to raise the flag to full mast for the remainder of the day in a reminder that better days always come.
3. Decorate the Sidewalk or Paint Rocks with Patriotic Art
Sidewalk art and rock painting have both become increasingly popular as people look for creative ways to express themselves to others without actually being in direct contact. This is also an opportunity for a Memorial Day event for the family as well.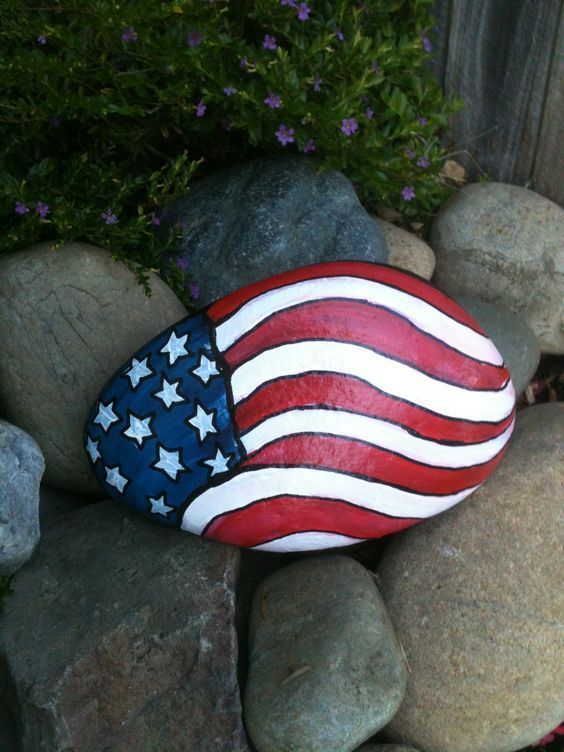 Grab your art supplies and get everyone in the family involved. Not only is it a great way to celebrate the day and honor those who have died in service, but it's also a great way to let the kids have some time out of the house while doing a safe activity.
4. Go on a Virtual Tour
If you've ever been to Washington D.C., you know that the national monuments are some of the most incredibly magnificent structures in this nation. Wouldn't it be great to see them again? If you've never been there before, now's your chance. You can take a virtual tour of the White House right from your own home.
Take a peek inside the "People's House" on a guided tour that may be even better than a live one. You'll learn all about the history of the White House and many of the important historical items contained inside it.
Since this is Memorial Day, you might want to take the kids on a few other significant virtual tours that relate, including the National World War I Memorial, the National World War II Memorial, the Korean War Veterans Memorial or the "Wall" or Vietnam Veterans Memorial. It may be particularly useful if you tie in stories from about those veterans you've known and loved in your own family. It's also a great way to help history come to life for your children.
5. Have a Family Feast
Finally, there's no reason not to have your own private barbecue with your immediate family in attendance. Break out the grill, clean it off and fire it up. You've got people to feed!
To make the day more special for the kids, involve them in the dessert-making process (think red, white and blue cupcakes or a berry salad) or a charcuterie board that is sure to delight everyone.
View this post on Instagram
Memorial Day may not look the same as in years past, but this is a great opportunity to put the focus back where it was intended to be—and still create lasting memories with your family.